Single component, easy to use, good extrudability and thixotropy at 4℃~40℃;

Deketoxime type, neutral curing, non-corrosive;

Good adhesion to glass;

Anti-mildew effect reaches zero level

Excellent weathering resistance, UV resistance, ozone resistance, and water resistance;

Excellent resistance to high and low temperature, after curing, it will not be brittle, hardened or cracked at -50℃, and will not be soft or degraded at 150℃, maintaining good strength and elasticity;

It has good compatibility with other neutral silicone rubbers.
260ml/280ml/300 ml/cartridge, 24 pcs/carton
590ml/sausage, 20pcs/carton
200L / Barrel
Store in a dry environment below 27 ℃, 12 months from the date of production.
Transparent/White/Black/Grey/customer required
---
Previous:
Fireproof silicone sealant
Next:
Nail-free sealant
---
Interior and exterior use.

Sealing in areas of high humidity or subject to condensation.

Sealing around baths, showers, basins and sanitaryware.

Sealing around work tops and laminates.

Cap sealing to metal, timber and PVCu window frames.

As an adhesive for fixing PVCu trims and panels.

General weatherproofing applications.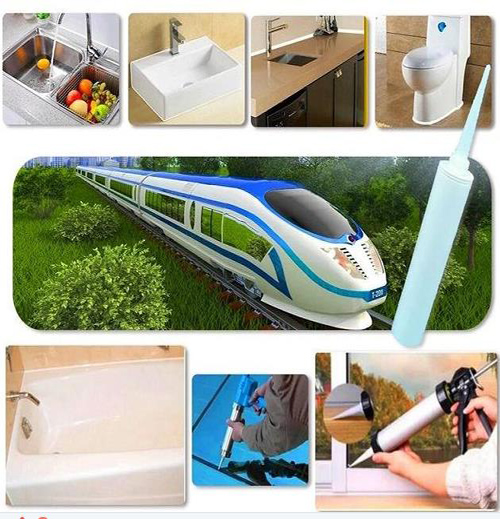 Write your message here and send it to us